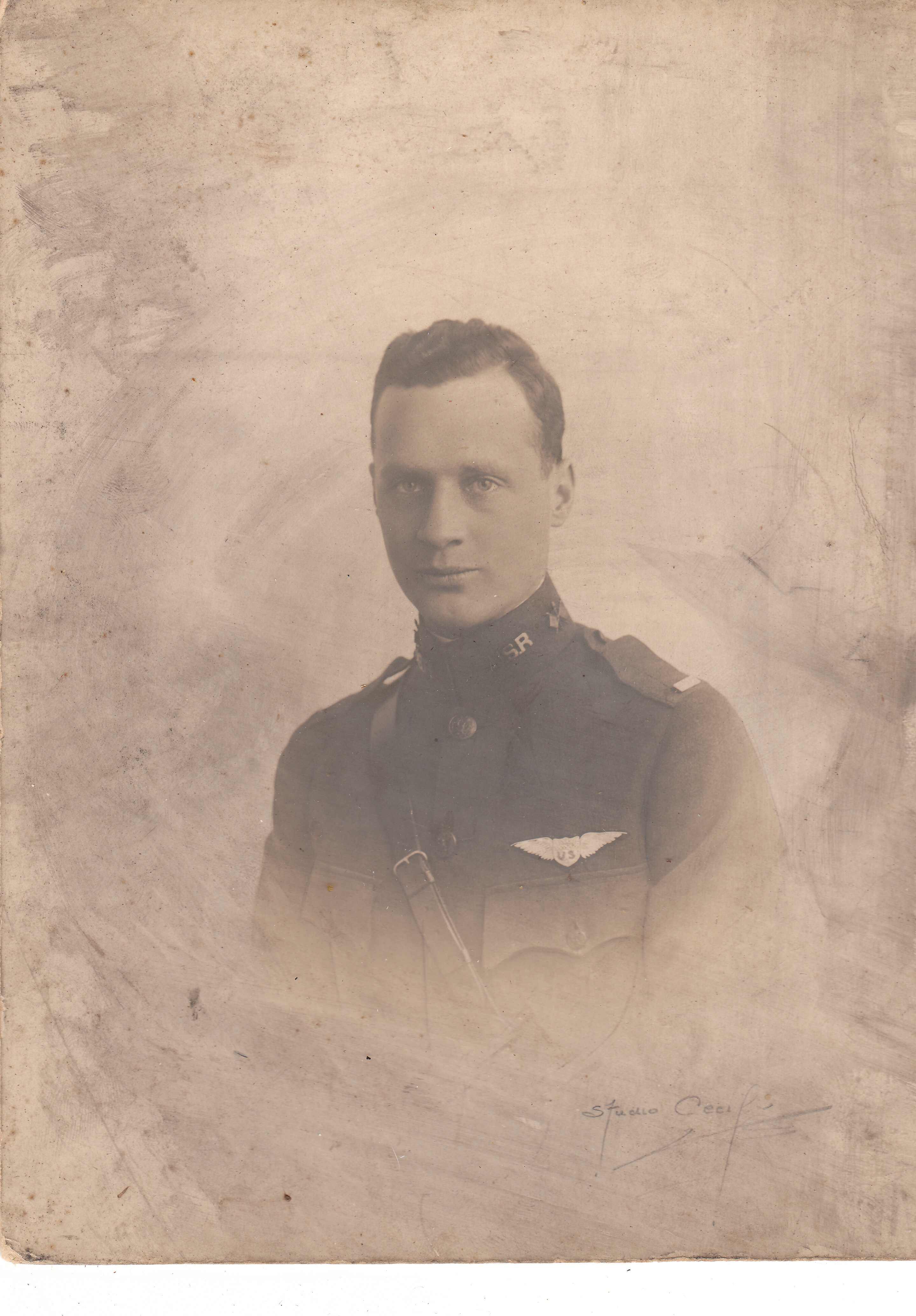 ---
This site provides access to the letters written home by Parr Hooper (1892-1918) during his training and combat service as a pilot during World War I. The letters are currently available both as a standard electronic book (EPub3) and as a Kindle book (.mobi format).
The letters are also available on the Web.
The ebook
Somewhere in France: The World War I Letters of Lieutenant Parr Hooper, American Pilot in the RFC/RAF, edited by Marian Sperberg-McQueen. Privately published, 2016.
EPUB version. This has been tested and displays successfully in iBooks. It may (and should) do fine in other readers as well, but the support for page layout and text styling in some other EPub reading systems we have tested has been disappointing.
Kindle (.mobi) version. This has been tested and displays successfully in the Kindle apps for Android, iOS, OS X, and Windows; it appears to work as well on at least some actual Kindle devices.
Availability
We plan to make the book available in one or more ebook stores as soon as time permits. That will simplify the task of downloading the book, but may involve charging for the book. Currently, the ebook is available only from this site; that means we can offer it free, but it does make the download more complicated than some readers may be used to. We hope for your patience and perseverance.
Downloading
To download, click on the link above for the format you wish to download. Note that the ebook is on the large side, by ebook standards: 13 megabytes or so. It may take longer to download than other books.
If you download the file on a tablet computer, your web browser may ask you "Do you want to open this file with ..." and supply the name of your ebook reading apps. That is the simplest way to load the book.
Other reading software requires more elaborate procedures:
For Kindle readers and Kindle software on tablets, it appears to be necessary that you:
Download the .mobi ebook and save it to your hard disk.
Address a piece of email to your 'mail-to-kindle' address. (This will typically be something like smith_473@kindle.com. If you have a working Kindle device or app, you have such an address; check the Kindle settings if you don't remember what it is.)
Attach the .mobi file to the mail as an attachment.
Send the mail. (On our connection, this takes several minutes.) In due course (almost but not quite instantaneously) it will appear among the other books in your Kindle library. Note that the Kindle will classify it as a "document" and not as a "book", which can affect your ability to find it.
For Kindle apps on a desktop machine, the process seems to be simpler: download the .mobi file and open it in the Kindle software.
For Google Play Books, it appears to be necessary that you:
Download the .epub ebook and save it to your hard disk.
In your web browser, navigate to play.google.com, sign in, use the navigation bar on the left to navigate first to Books and then to My Books, and click the "Upload files" button in the upper right portion of the screen.
Drag the .epub file to the upload area (or use the dialog box to select it), and upload it to your Google Play account. This takes several minutes. When the upload is complete, Google Play Books will display a Processing ... message for a couple more minutes, and eventually display the book among your other ebooks.
For Google Play Books, the current version of the ebook appears to cause problems sometimes, but not always. When one uploads the book to Google Play Books, sometimes it is processed normally, and sometimes it disappears without a trace. Sometimes it disappears without a trace and then shows up in one's Google Play library a day or so later. If we can find the cause of this erratic behavior, we will fix it if possible. In the meantime, patience may be required.