Why England and not Italy?
Dwyer's list of American officers and cadets killed in training in Great Britain.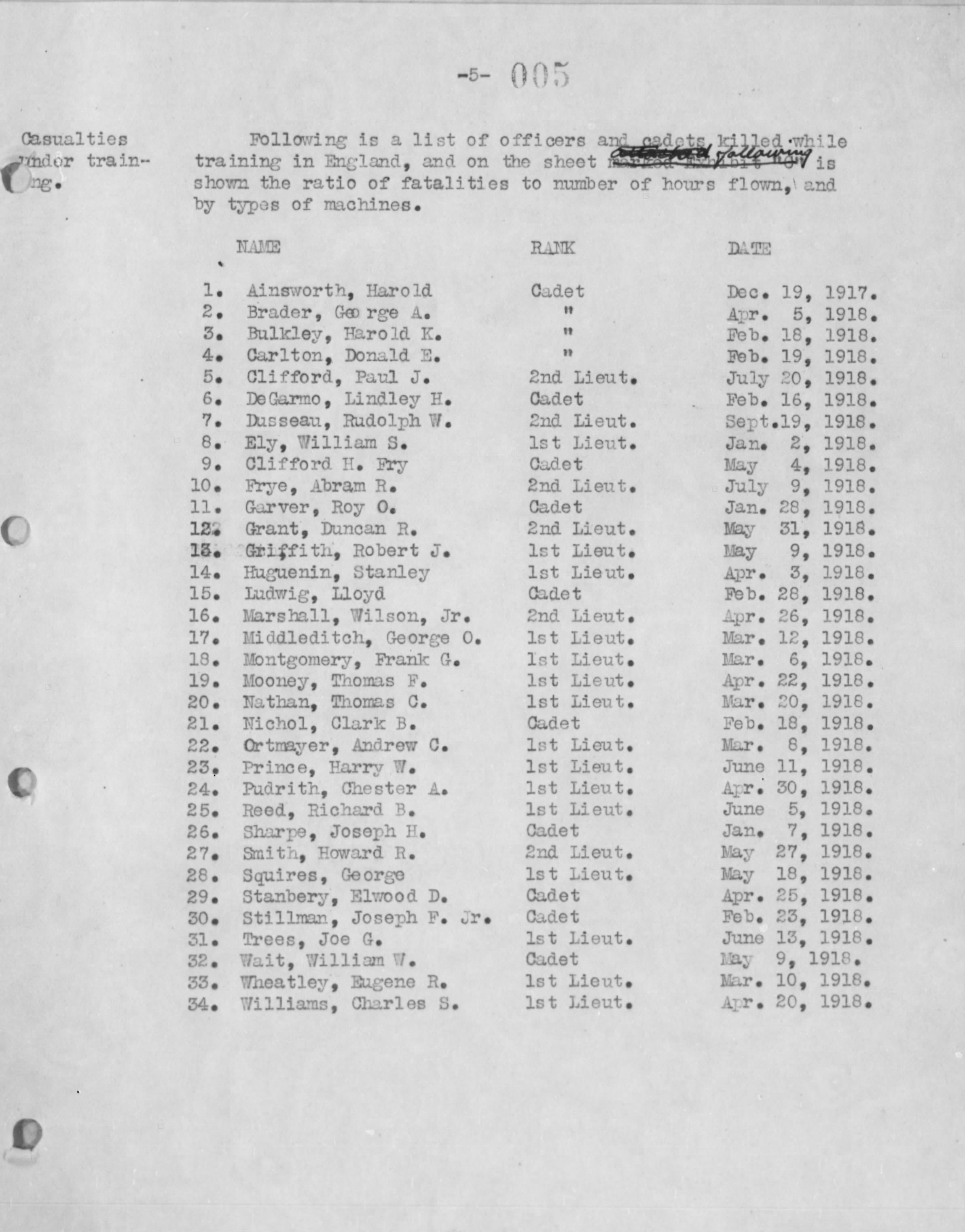 Dwyer's table showing ratio of fatalities to flying hours by type of plane.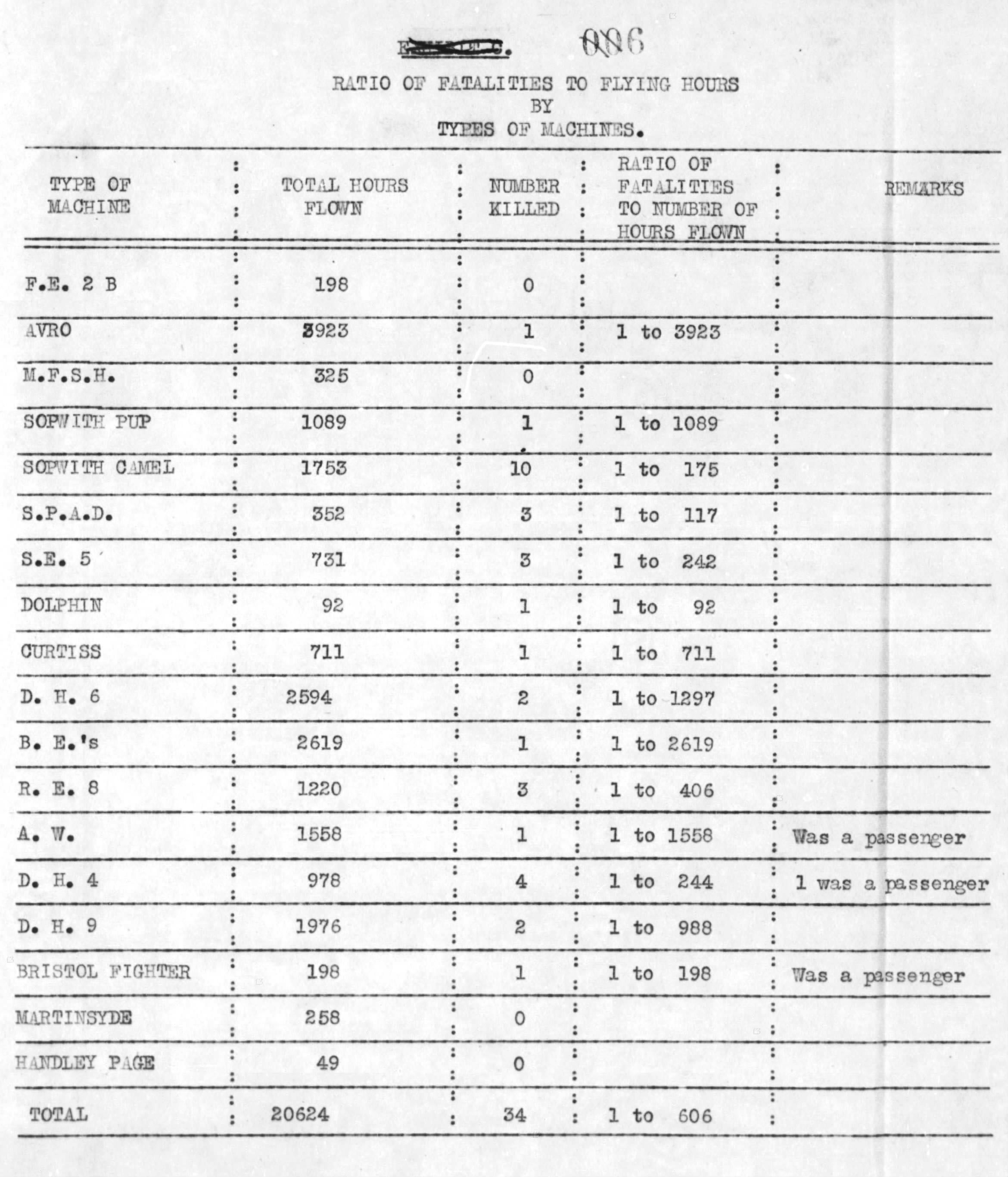 Dwyer's memo on non-flying commissions.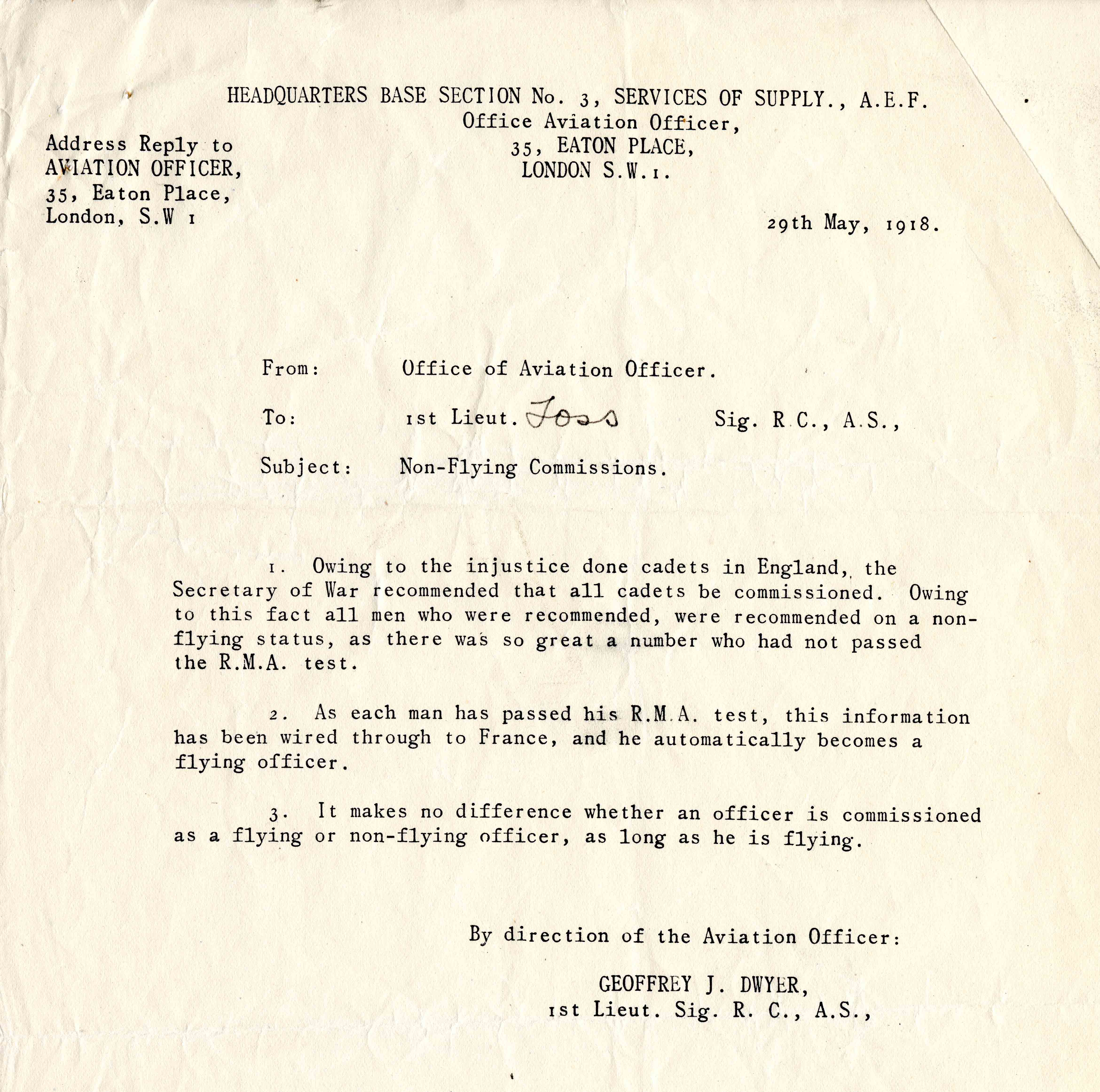 R.A.F. graduation requirements, taken from Foss's R.F.C. Training Transfer Card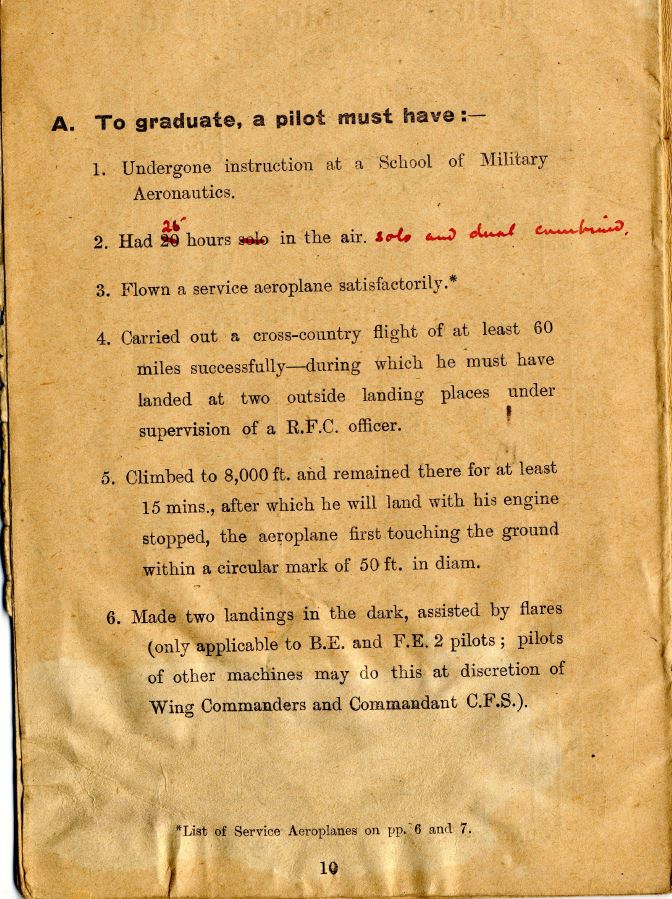 List of "Casual Officers Air Service" returning to the U.S. on the Mauretania, departing Liverpool November 25, 1918.
Lahm's list of "best types of Pilots and Observers"