(Springfield, Missouri, November 16, 1895 – near Villers-Bretonneux, France, June 27, 1918).1
Goad was the only son (and only surviving child) of Springfield lawyers (his mother was admitted to the Missouri bar in 1892—according to her obituary, only the second woman to be admitted in Missouri).2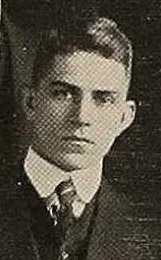 He attended Drury University in Springfield, graduating in 1916, and then began studying law at the University of Chicago.3 When he registered for the draft in June 1917, he was at a training camp at Fort Riley, Kansas. He attended ground school at the University of Illinois, graduating either August 25, 1917, or September 1, 1917; he appears in lists of graduates for both dates.4
Goad sailed with the 150 men of the "Italian" or "Second Oxford Detachment" to England on the Carmania. They departed New York on September 18, 1917, bound for Halifax, where they joined a convoy that set off across the Atlantic on September 21, 1917. When, after an uneventful crossing, they docked at Liverpool on October 2, 1917, they found that they would not go to Italy, but would remain in England and attend ground school (again) at the Royal Flying Corps's No. 2 School of Military Aeronautics at Oxford University. A month later, on November 3, 1917, most of the men, including Goad, departed for Grantham in Lincolnshire to attend machine gun school at Harrowby Camp.
While fifty of the men at Grantham were sent on to flying schools on November 19, 1917, the rest, including Goad, continued their course at Harrowby Camp through the end of November. On November 29, 1917, they celebrated Thanksgiving in great style, with many of the men who were already at flying schools coming in to join them. Festivities included a football game between the "Unfits" and the "Hardly Ables."5 Goad appears in photos of the players taken that day.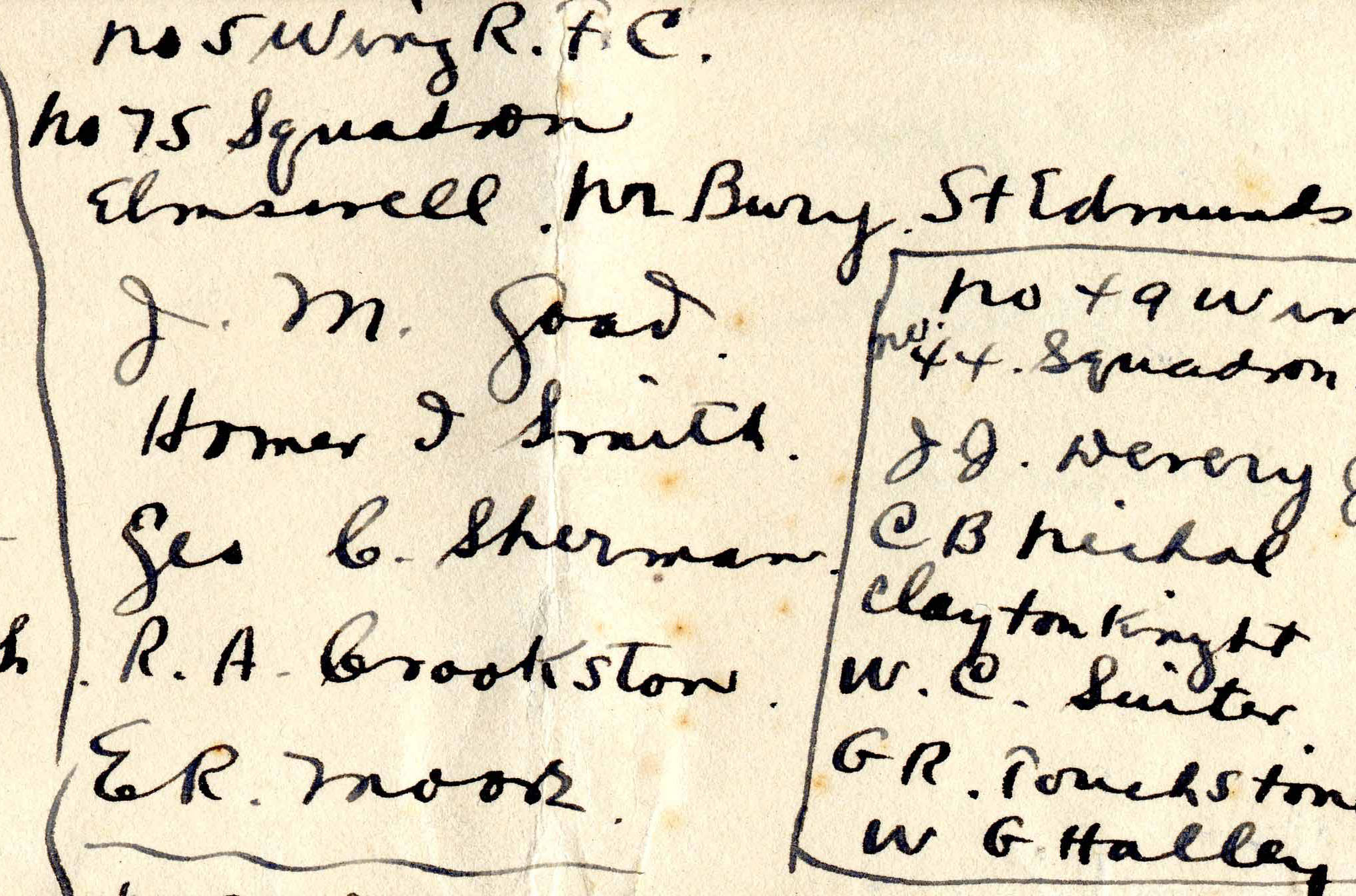 A few days later, on December 3, 1917, the remaining men at Grantham were posted to squadrons for flight training, and Goad was one of five men assigned to No. 75 Squadron in Elmswell in East Anglia.6  No. 75, a home defense squadron, was apparently flying F.E.2b's at this time, two-seater planes used as night fighters; whether these were also used in elementary flight training, I have not been able to determine.7 After nearly two months at Elmswell, Goad was posted on January 26, 1918, to Stamford,8  almost certainly, like his fellow second Oxford detachment members John Warren Leach, Robert Thomas Palmer, and Pryor Richardson Perkins, to No. 5 Training Depot Squadron at Easton on the Hill about two miles south-southwest of Stamford (the second Oxford detachment members sent to Stamford in early November had been assigned to No. 1 T.D.S. about three miles to the east, near Wittering).  At 5 T.D.S., Goad would have trained on B.E.2d's and B.E.2e's and then perhaps DH.6s. Once ready for operational planes, he may have flown R.E.8s and B.E.12s before trying out a DH.9. One of his flights in a DH.9 is documented. On March 17, 1918, Palmer noted in his log book that he was Goad's passenger in DH.9 [C]6117 during a two hour flight, apparently part of a formation, flying at 10,000 feet, from Stamford to Grantham and back.8a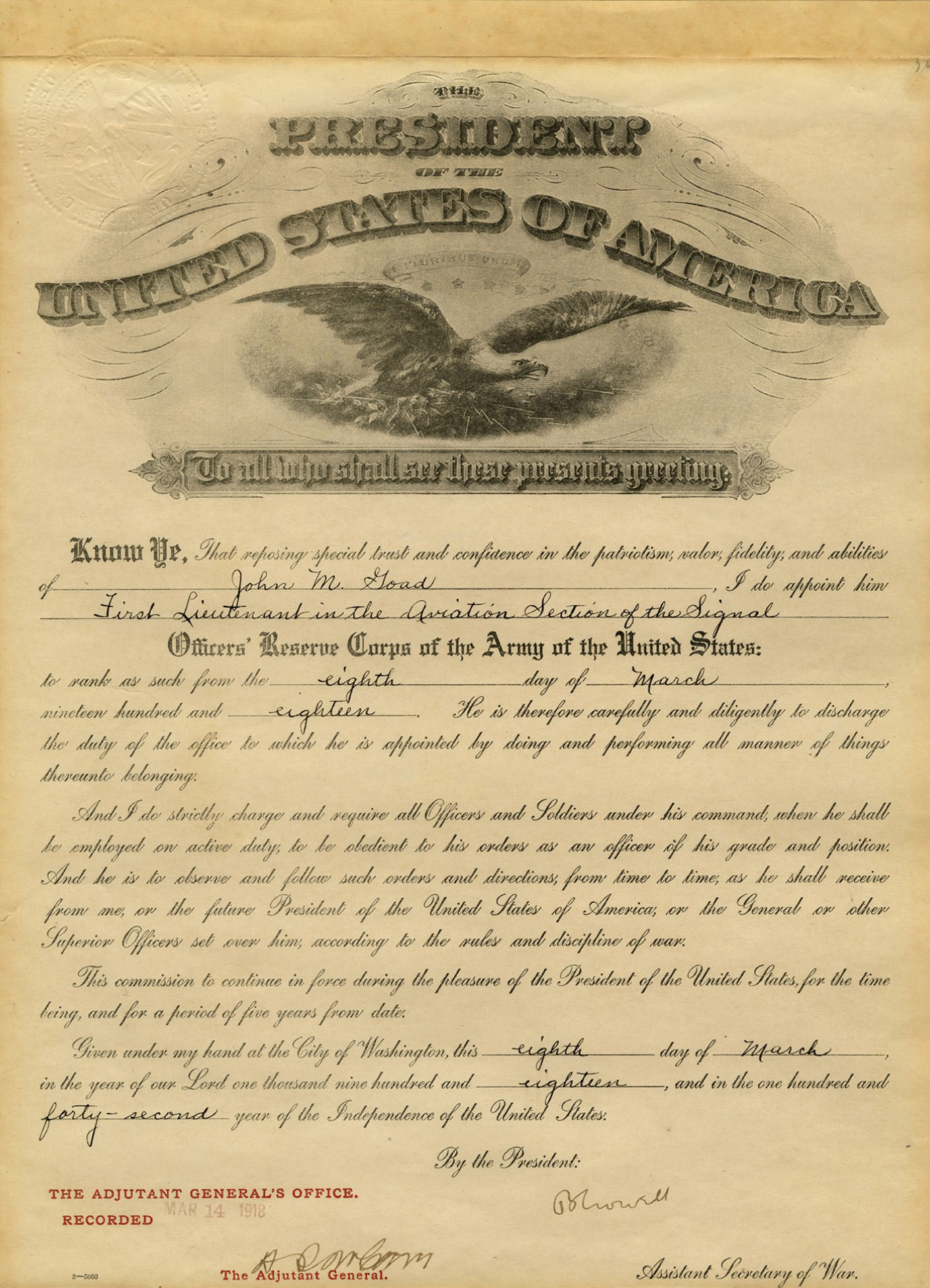 Meanwhile, by the end of February, Goad had advanced sufficiently to be recommended for his commission. Pershing's cable forwarding the recommendation to Washington is dated February 26, 1918. Goad's appointment letter, signed by the Assistant Secretary of War, Benedict Crowell, is dated March 8, 1918. The cable confirming the appointment is dated March 11, 1918.9  He was apparently still at Stamford when he was placed on active duty on March 23, 1918.9a
Goad's R.A.F. service record is silent regarding his training and postings after Stamford, but he evidently trained at Marske and Ayr. Deetjen remarks in his diary entry for April 8, 1918, written at Marske, that "Sunday I went to the station to see Johnny Goad leave for Ayr."
In Warren P. Munsell's annotated list of American officers who served with the R.A.F. in the field, in his "Air Service History," Goad is described as "posted to R.A.F. and to 48 R.A.F." on May 24, 1918, followed the next day by Ervin David "Molly" Shaw of the second Oxford detachment, and the day after that by Bryan Mann Battey, an American who had trained in Canada.10 However, pictures in a photo album kept by John Chadbourn Rorison put Goad at the pilots pool at Rang-du-Fliers, France, sometime during the period June 8–14, 1918, and Battey, writing in July 1918, recollected "Molly arriving just a few days later than I. Within a week we were joined by John Good [sic]."11  Recently digitized "casualty forms" of R.A.F. officers record that Goad was posted to 2 A.S.D., which included the pilots pool at Rang-du-Fliers south of Boulogne, on May 26, 1918, and not until June 15, 1918, to No. 48.12
No. 48 Squadron R.A.F., stationed at Bertangles, was flying Bristol Fighters (two-seater reconnaissance and fighter planes) and was involved in offensive patrols and reconnaissance, as well as ground strafing and bombing.13 According to Battey, he, Goad, and Shaw were the only "Yanks" in the squadron. The three Americans formed their own "aerial circus that made our English fellows sit up and take notice. In very short order we were generally known as 'the wild Yanks.' One of us that might be left upon the ground could always recognize the other 'wild Yanks' long before they slipped down into the drome by a series of tricks that we always indulged in before landing, partly to put America 'on the map' in our aerial sector and partly for the practice such stunts afford for real combat work."14
Given that neither Goad's log book nor relevant records from No. 48 Squadron are extant, it is not possible to say when he made his first foray into enemy territory. But the log book of Leonard James indicates that on June 24, 1918, a scant nine days after his arrival at No. 48, Goad, with James as gunlayer/observer, crossed the lines flying Bristol F.2b [C]962 at 7000 feet on an uneventful hour-long offensive patrol from Villers-Bretonneux to Montdidier.15  According to a letter Goad wrote on June 26, 1918, he was to have gone on a patrol very early that morning, but his "engine was not working right, so he did not go over the German lines but waited around for the others to return before landing."16
Of Goad's flight the next day, June 27, 1918, Battey noted that it "was his first 'show' over the line," meaning the first time he was involved in combat.17
Battey describes the events of that day:
John and I were in the same flight and as the youngest members here in point of military seniority, we were assigned to the two rear places in "C" flight formation, the hottest position always in a scrap for an attack is always directed at the rear of a formation for many tactical reasons.
We had gained our altitude for crossing the lines by flying out to the channel and back. Climbing steadily, we had reached an altitude of 20,000 feet, our usual height for crossing the lines. It was a glorious day. The sky was cloudless. At our height we could see the broad sparkle of the channel as we crossed the lines and the channel was 25 miles away.
We had gone over about five miles and were reconnoitering southward when suddenly an observer in one of the forward machines sent up a red Veery [sic] light signal indicating attack of hostile aircraft.
Slowly our formation closed up until the machines were flying almost wing-tip and wing-tip. Behind us there were five German scout machines, two Pfalz's and three Fokker's. Both types being considerably faster than our machines, we were at a disadvantage.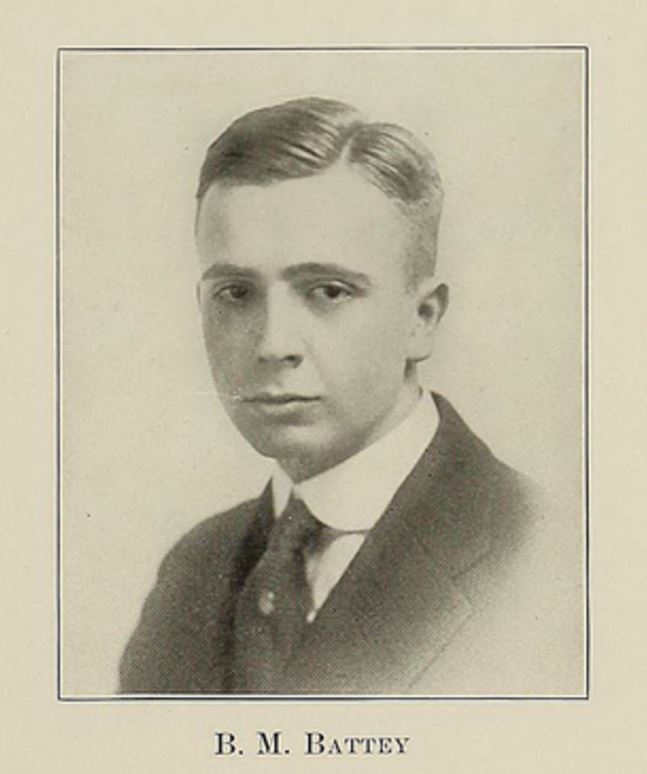 All we could do was to draw them on until they were within fighting range then turn suddenly on them. The German tracer bullets were beginning to fly all around us, leaving the air full of feathery smoke trails. I recall distinctly seeing John return the signal of my gunner, who waved a friendly battle sign to our companion machine. I remember that John's machine was holding its place in perfect formation with the flight, too perfect. I wanted to call to him to throw his machine around more—he was flying too straight—but the roar of the engines and the wind made mine a vain wish. His observer was firing and John was keeping the machine still for him. His was the first machine to open fire, and it drew the fire of the enemy.
There was a sudden burst of flame and the machine slowly rolled over on its top and started upside down. A few seconds later I caught sight of it again some thousand feet below, a blazing star falling.18
The relevant entry in Henshaw's The Sky Their Battlefield II provides further details. The offensive patrol had left at 4:30 p.m. with Goad flying Bristol F.2b C877. The combat took place over Villers-Bretonneux (about ten miles east of Amiens, and only about twelve miles from Bertangles).  One contemporary document notes that Goad's plane "was observed falling in flames" and another that Goad was "seen to jump out of his machine."19  Henshaw adds that Lieutenant Ulrich Neckel claimed to have shot down a Bristol Fighter over Villers-Bretonneux at 6:05 p.m., implicitly C877.20
The July 7, 1918, entry in War Birds includes the remark: "John Goad is dead. He was shot down in flames flying a Bristol Fighter. When the flames got too hot he turned the machine upside down and jumped."
It was a month before Goad's parents received word that their son was missing in action.21 Two days later (July 29, 1918) they learned some details, including that "Lieut Swyer [sic; sc. Dwyer], 35 Eaton Place, has been advised in a letter from Lieut. Paul S. Winslow, (U. S. Air Service) that Lieut. Goad was shot down in flames from a height of 21000 feet. Lieut. Winslow's report, while unofficial, is no doubt reliable as he was serving at [sic] or near Lieut. Goad at the time of the accident."22 Winslow was at the Rang-du-Fliers pilots pool on the coast awaiting assignment and presumably learned the news through the R.A.F. grapevine (it is unlikely that he "was flying nearby when the plane caught afire," as Goad's hometown newspaper reported).23
Goad's father, George W. Goad, received two further communications, both from Keith Rodney Park, the C.O. of No. 48 Squadron, with information suggesting Goad might have survived the combat. Two Bristol Fighters from No. 48 had been shot down in flames in the same skirmish; it was thought that in one case the pilot regained control and might have landed safely. When it was determined that the pilot and the observer of the second plane (Edward Alec Foord and Leonard James in C935) had been killed in action, Park, writing September 2, 1918, held out the hope that "Bristol No. C877 piloted by your son, was the machine seen by the infantry of our front line, to apparently make a normal landing behind lines."24 In June of the following year, however, Goad's parents learned that Goad had been officially declared killed in action.25
Attention was now turned to trying to locate Goad's body. Because Goad was an American serving with the R.A.F., two bureaucracies had the responsibility to try to locate his remains: the British Imperial War Graves Commission and the American Graves Registration Service, part of the American Army Quartermaster Corps. Additionally, Goad's father, like Herbert Hooper, father of another missing pilot, made his own inquiries, writing a letter to "Chief City Officer" of Maricourt with details of Goad's last flight and hoping that "perhaps you might place this information in the hands of some person, newspaper or organisation that could in some way get me definite information or furnish some clue that would lead to further information. He was our only child. You will appreciate our anxiety."26 This request apparently yielded no results, and on September 17, 1920, the senior Goad received a letter from the Cemeterial Division of the Quartermaster General indicating that neither the G.R.S. nor the I.W.G.C. had succeeded in locating his son's grave.27
It came as a bolt from the blue, then, when George W. Goad received a telegram on April 18, 1922, informing him that his son's body was due to arrive in Brooklyn in a few days. He immediately requested an explanation of this change in the state of affairs.28 In fact, efforts to locate the body of John M. Goad had continued, although Mr. Goad had evidently not been kept adequately informed—only approached for additional information and records.
In early October 1920 the G.R.S. received a letter from the I.W.G.C. informing them that "during the course of the exhumation and search for isolated graves, the grave of an unknown American Flying Officer was found at a point map reference 62d.P.8.b.5.5, and has been removed to Crucifix Corner British Cemetery. . . . It is thought that this might possibly be the grave of 1st Lieut. J. M. Goad."29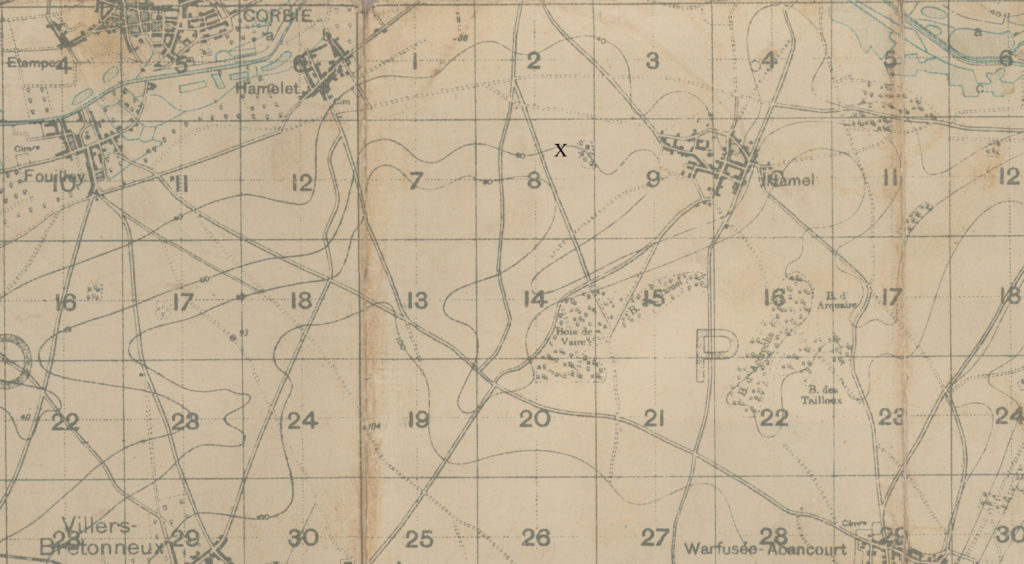 A cryptic exhumation report, presumably for this case, indicates that the body of an "Unknown Soldier" was "Disinterred by Australians from vicinity around Hamel," a town about three miles northeast of Villers-Bretonneux, and reinterred in British Military Cemetery No. 1765, better known as Crucifix Corner Cemetery, in grave 4, row A, plot 5.30 Over the course of 1920-21, this body was disinterred and reinterred three more times; the details that appear in the exhumation reports change. Most promising is the report from the second exhumation on October 22, 1920, that the man was buried in an R.A.F. uniform; that a watch was found on the body; and that the hair was dark brown and very thick. Neither uniform nor watch nor hair appear on the reports of the third and fourth exhumation, but instead a bottle with an inscription indicating an "unknown R.A.F. officer."31
By April 27, 1921, Thomas G. Hanson of the Quartermaster Corps was prepared to say that "it is the opinion of this office that the body of Lieutenant Goad is contained in Grave #4, Row A, Plot #5 , British Military Cemetery #1765, Cachy, (Somme). However," he continues, "report of disinterment and reburial does not furnish sufficient information to positively identify remains."32 He requested that the watch mentioned in the second exhumation report be compared with the photostat, supplied by George W. Goad, of an advertisement for a watch John M. Goad was known to have worn. All efforts to locate the watch again were in vain.
In early October 1921 Charles J. Wynne of the Quartermaster Corps was in essentially the same position that Hanson had been in in the spring. But he made the decision to declare the remains in question to be those of Goad; indeed, already in September preparations were underway to ship the body to Goad's father.33
A letter from George H. Penrose dated May 2, 1922, to George W. Goad in response to his request for an explanation of the startling telegram of April 18, 1922, summarizes the circumstantial evidence: "Considering the fact that this body was discovered in the location where Lieutenant Goad was shot down in 1918 and also due to the fact that it was apparent that this officer was an American attached to the Royal Air Force and there being no other bodies of aviators found in this immediate locality, identification is positive in the firm belief of this office.  The body description, of course, is not as complete as would be desired, but the hair checks in that the reports show that the same was dark brown and very thick. Every possibility of other bodies being newly discovered in this locality has to the best knowledge of this office been eliminated. . . ."34
In response, Goad thanked Penrose and wrote that "I now feel reasonably certain that the body at Brooklyn referred to in your communication is the body of my son. . . ." He had decided that his son should be buried in the National Cemetery in Springfield, and noted that the American Legion Post at Springfield, named for John Marion Goad, desired that the funeral be held on Decoration Day, May 30, 1922; the shipment of the body should be timed accordingly.35

The body of Goad's gunner/observer, Sergeant Cyril Norton, was not found. He is commemorated at The Arras Flying Services Memorial in the Faubourg-D´Amiens Cemetery, Arras. The entry for him in the memorial register indicates he was eighteen years old, the son of Tom and Nellie Norton of Birmingham.36
mrsmcq August 19, 2017
revised February 15, 2019, to reflect Goad's casualty form; July 20, 2021, to reflect entry in Palmer's log book