(Chicago, Illinois, March 11, 1893 – Ridgewood, New Jersey, October 2, 1965).1
Milnor was descended from a Yorkshire Quaker, Joseph Milnor, who emigrated to Pennsylvania in the late seventeenth century; descendants settled in New Jersey and other states on the East Coast. Both of Milnor's grandfathers were successful merchants, and his father, Lloyd Milnor, was for a time president of Spaulding & Co., a large silver and jewelry firm with headquarters in Chicago, where Milnor was born.2 When Milnor, who seems to have gone by his middle name, often shortened to "Kirk," was in his teens, the family returned to New Jersey, where his older sister and only sibling had been born.3
Milnor attended private schools: Hoosac School in New York and Kent School in Connecticut; like his father he dispensed with college.4 When he registered for the draft he was working as a bond salesman for a New York firm, Blodget & Co.; he noted on his draft form that he had served four years in the New Jersey National Guard.5 In June 1917 he enlisted in the Aviation Section of the Signal Corps, and he began ground school at the School of Military Aeronautics at Ohio State University towards the end of that month.6 In July 1917 his engagement to Beatrice Coolidge McCarthy was announced; they would wait until after the war to marry.7
Milnor's ground school class graduated August 25, 1917.8 He was one of eighteen cadets from this class at O.S.U. who chose or were chosen to train in Italy and thus among the 150 cadets of the "Italian" or "second Oxford detachment." The men assembled at Mineola on Long Island in early September and set out for Europe from New York on the Carmania on September 18, 1917.
The Carmania sailed initially to Halifax and then left Halifax as part of a convoy for the Atlantic crossing on September 21, 1917. The men of the detachment travelled first class and enjoyed shipboard leisure, including concerts featuring the violinist Albert Spalding, who was on his way to Italy. They also had Italian lessons, conducted by Fiorello La Guardia. Once the convoy entered dangerous waters, the men took turns at submarine watch.
When the Carmania docked at Liverpool on October 2, 1917, the detachment members learned that they were not to continue on to Italy, but to remain in England for their training, initially at the Royal Flying Corps's No. 2 School of Military Aeronautics at Oxford, where they would repeat ground school. There was some grumbling about the change of plans and having to go over again material already covered. Nevertheless, the cadets enjoyed their introduction to England and, when not in class, took the opportunity to explore Oxford and environs. Early on, Milnor, along with his ground school classmates Parr Hooper and Joseph Frederick Stillman (who had also been employed by Blodget & Co.), made a bicycle expedition to Woodstock and Blenheim Palace.9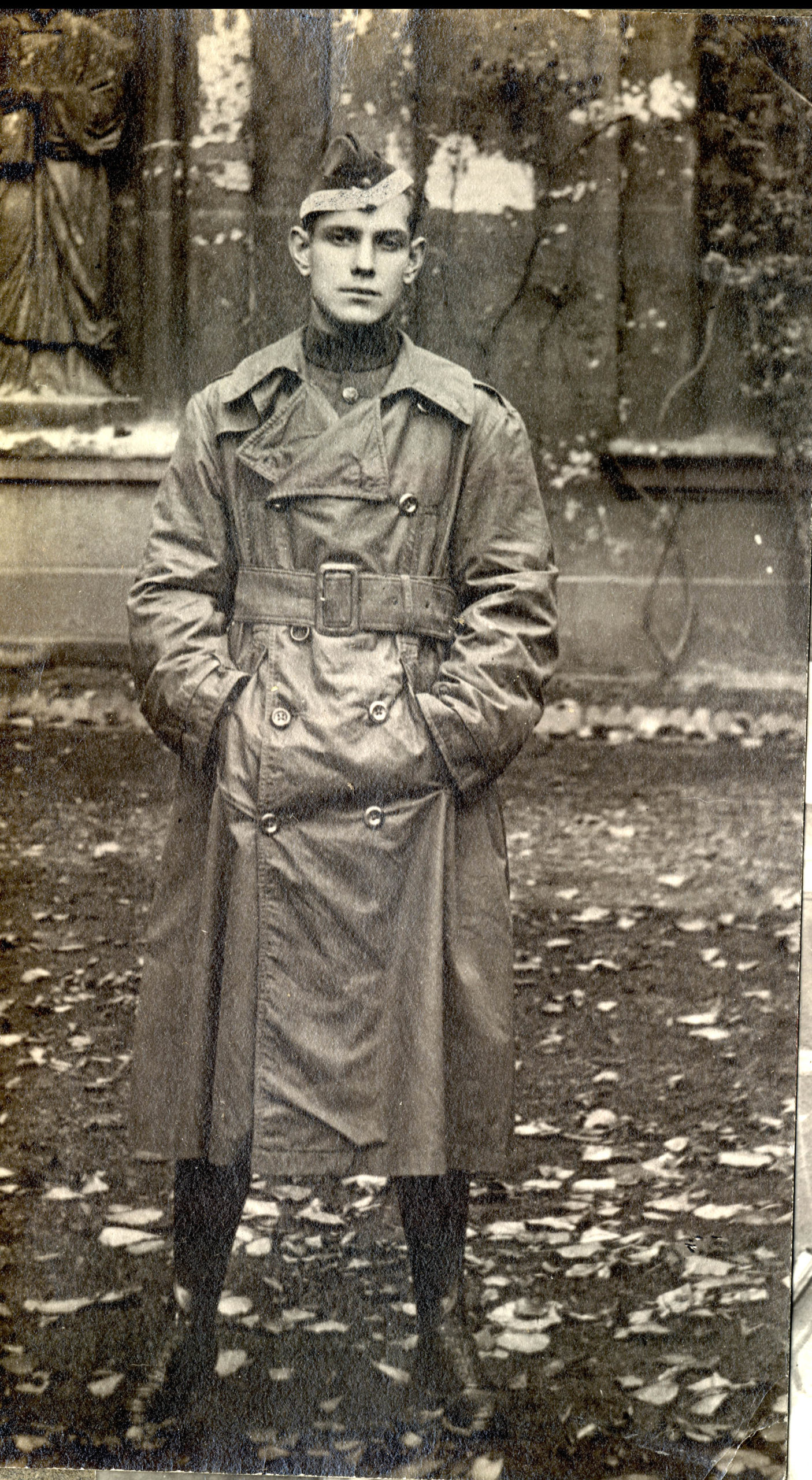 The cadets were initially housed in Christ Church and Queen's Colleges; it appears from a letter written by Lindley Haines DeGarmo that Milnor roomed in the latter, at least until all the men were relocated to Exeter College in the aftermath of some celebrations that got out of hand and prompted the authorities to put all the Americans together in the same college.10
The men were eager to start flight training, and in mid-October, twenty of them were able to go to Stamford for instruction, but, because of a severe shortage of training places and equipment, the rest of the men, including Milnor, spent the entire month at Oxford. In early November 1917 they were sent to a machine gun school, Camp Harrowby, near Grantham in Lincolnshire. Around the time they had completed a two-week course on the Vickers machine gun, it was announced that there were places for fifty of them at training squadrons, and Milnor was one of the fifty. Along with Henry Bradley Frost, Lloyd Andrews Hamilton, Joseph Ralph Sandford, and Hugh Douglas Stier, he set off on November 19, 1917, for No. 14 Training Squadron near Tadcaster, a good seventy miles north of Grantham.11 A picture of them captioned "The Big Five at Tad" is preserved in a photo album kept by Milnor.12 Milnor was particularly close friends with Stier, who had been at ground school with him, and with Hamilton, his "best pal but Doug [Stier]."13  At Tadcaster Milnor apparently began flying on a Maurice Farman S.11; his photo album includes a number of pictures of himself and his fellow trainees in front of one of these. About three weeks after arriving at No. 14 T.S. he experienced a crash, apparently having run into a DH.6 on December 11, 1917. He kept photos of the incident in his album; given that there appear to be no official casualty cards for the crash, it evidently involved no serious injury.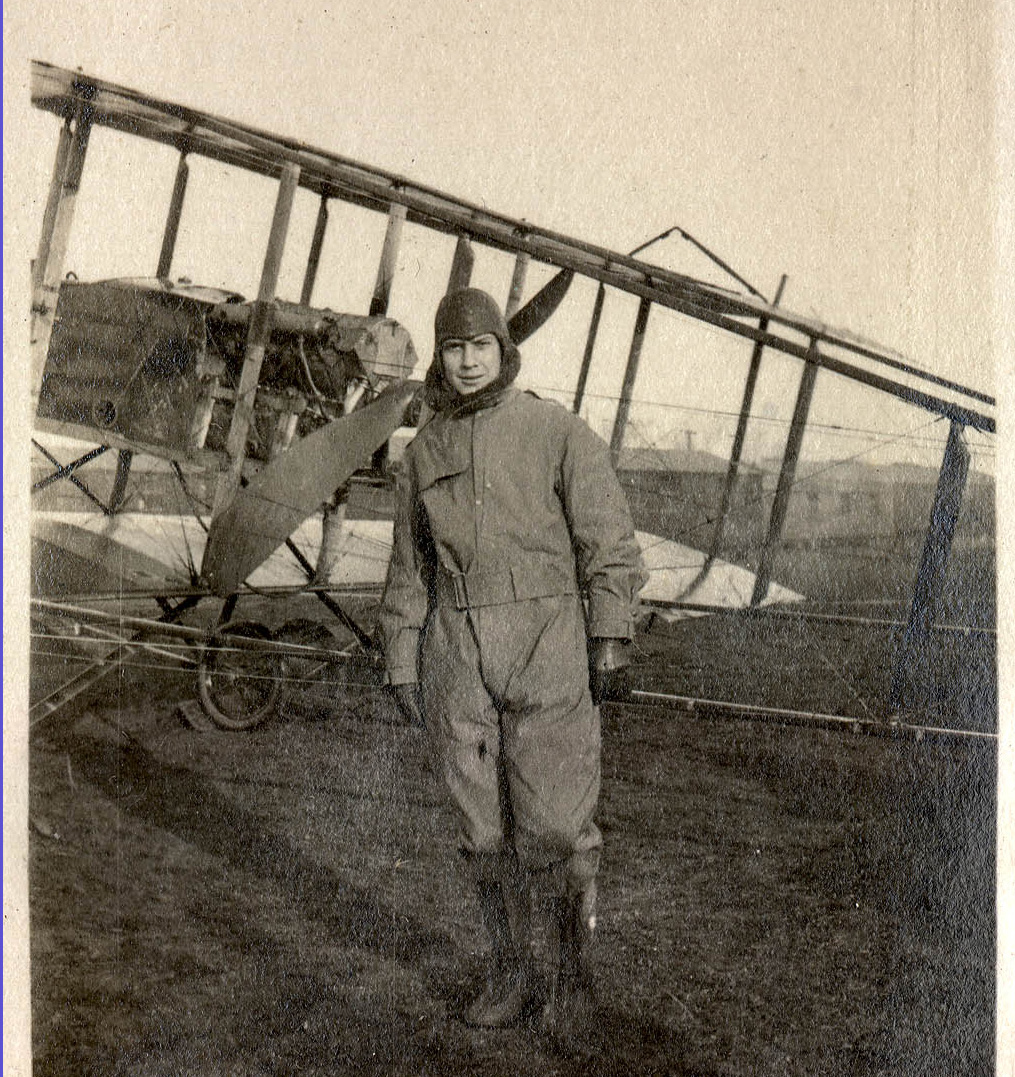 After a month at Tadcaster, on December 20, 1917, Milnor was reassigned to South Carlton near Lincoln.14 His initial posting was apparently to No. 45 T.S. Murton Llewellyn Campbell, on his way to Scampton on December 28, 1917, recalled in his diary that while there he saw Milnor and others "all posted to the 45 Pool Squadron."15 Not long afterwards Milnor joined No. 61 T.S. at South Carlton, where Stier and Hamilton were also posted, as well as, at some point, Lynn Lemuel Stratton, Bradley Cleaver Lawton, and Leonard Joseph Desson, all of whom appear in photos in Milnor's album.
At South Carlton Milnor, on the evidence of his photos, trained on Avros. While there, again based on his photos, he witnessed at least two fatal crashes of men in his training squadron: Andrew Rushworth Ward crashed a DH.5 on January 21, 1918 and was killed; Evanda Berkeley Garnett was badly injured when the Avro he was flying on January 27, 1918, crashed; his passenger was killed outright, and Garnett later that day died in hospital.16 According to those familiar with his diary, Milnor wrote that he had problems with air sickness, and one wonders whether his own early crash and witnessing two fatal crashes may have exacerbated this problem.17 In any case, it appears that in early March 1918 Milnor ceased active flight training and transferred to a desk job at American Aviation Headquarters in London; there he worked under Geoffrey Dwyer, the man in charge of the American cadets training to fly in England.18
In early April 1918 Milnor was one of a large group of men of the second Oxford detachment whose names were forwarded by Pershing to Washington with the recommendation that they be commissioned "First Lieutenants Aviation Reserve non flying."19 The status had nothing to do with Milnor's withdrawal from training, rather it was part of an effort to speed up commissions for the many men in Europe whose climb up the ladder of rank had fallen behind that of their stateside counterparts due to insufficient training facilities in Europe; they were to receive their commissions "non flying" and then be transferred to flying status as soon as they completed appropriate training. Milnor was among those granted their commissions on this basis as recorded in a cablegram dated May 13, 1918, but was among the relatively few whose status would not be changed from "non-flying" to "flying."20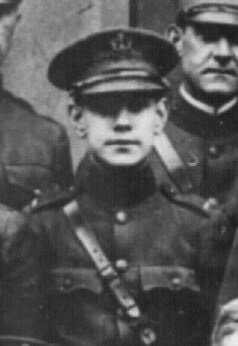 Stationed as he was in London, Milnor presumably encountered a number of his fellow second Oxford detachment members as they spent their leave there or reported to headquarters. Deetjen, for example, mentions in passing having seen Milnor along with a number of other first and second Oxford detachment members when he reported to aviation headquarters on April 16, 1918.21
Milnor was in London on November 11, 1918, and joined in the celebrations, making his way with the ever-swelling crowd to Buckingham Palace where he watched Churchill arrive and watched as the king and queen appeared on the balcony in the early afternoon: "And the crowd went wild."22
Milnor returned to the U.S. on the Mauretania, which sailed from Liverpool on November 25, 1918, and arrived at New York on December 2, 1918.23 Other "casual officers air service" on board included second Oxford detachment members Robert Alexander Anderson, Bonham Hagood Bostick, Walter Chalaire, Raphael Sergius De Mitkiewicz, Alfred August Gaipa, Bradley Cleaver Lawton, Douglas Hersey Mudge, Francis Kinloch Read, Homer Ireland Smith, and Lynn Lemuel Stratton, all of whom, for a variety of reasons, were in England when the war ended and thus did not have to wait as long for transport home as did those still on the continent. Milnor settled in Ridgewood, New Jersey, and resumed his work as a bond broker.24
mrsmcq June 29, 2020
Notes